Immaculately Tailored
Bespoke Photography
In the Comfort
of Your Home
See Yourself
in a New Light
Boudoir Photography in Toledo, Ohio
We are a locally owned and operated boudoir photography service, established in 2006 by Toledo aesthetic photographer Brady Kesling. Brady's mission is to offer professional boudoir photography, immaculately tailored to the client's level of comfort, imagination and location. Most commercial photography studios are not comfortable with racy subject matter, and the few who offer boudoir sessions expect you to bare it all in a cold and unfamiliar studio with outrageous prices. Brady thought it was about time that a reputable boudoir photography studio make house calls in Toledo.
With Mobile Boudoir Photography, each session is bespoke, and always with the utmost respect and discretion. Let our lenses capture your aesthetic sensuality and beauty where you're most comfortable--your own home.
ABOUT THE EQUIPMENT
We use off-camera strobes and LED lighting to achieve a studio look in any location and shoot exclusively with Canon professional-grade digital SLR and mirrorless cameras.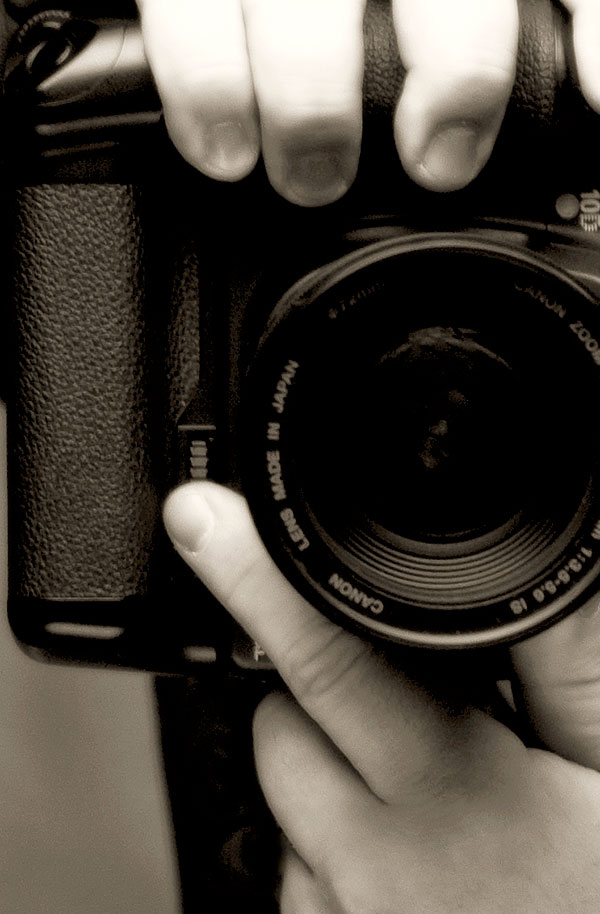 ABOUT THE PHOTOGRAPHER
Brady Kesling is an established aesthetic photographer specializing in glamour and fine art nudes. Mobile Boudoir offers you the unique opportunity to commission him to collaborate with you and create beautiful images that will be yours and yours alone. See more of his professional work at his photo blog.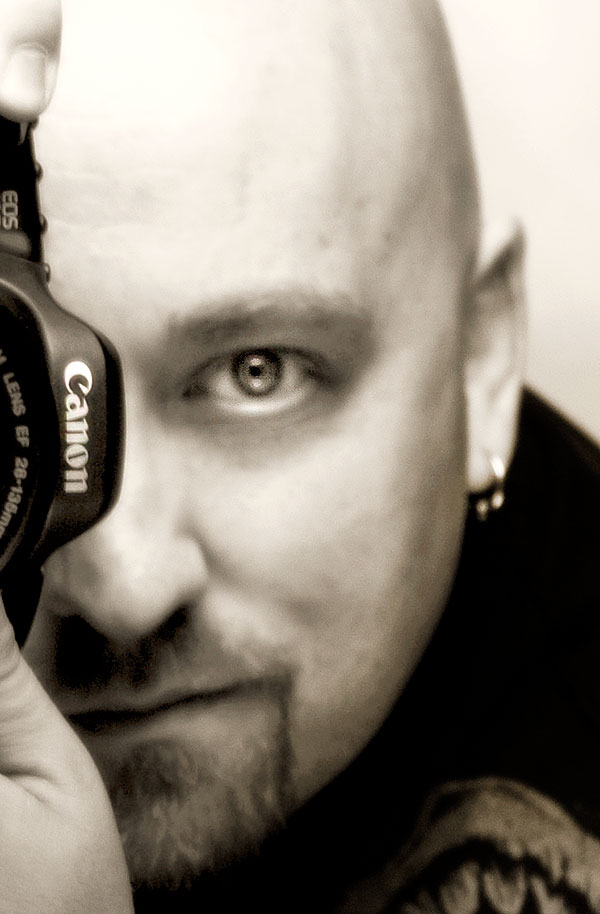 WHAT WE DO AT MOBILE BOUDOIR PHOTOGRAPHY
---
Boudoir—from the French bouder meaning "to pout"—literally refers to a lady's bedroom or dressing room. For that reason, boudoir photography is sometimes referred to as "bedroom photography." But don't let the name fool you, boudoir photography is not pornographic, degrading, shameful or immoral.
Boudoir photography romanticizes and celebrates the female form. Its subjects are often slightly or provocatively clothed in revealing undergarments. Partial or full nudity may be featured or implied through framing or clever use of props or shadow as cover, resulting in tasteful, artistic shots. But the hallmarks of the style are themes of romance, flirtation and sensuality, not a particular state of dress or undress. The goal is not to objectify the model, but to empower her with confidence and a positive body-image... to help her to feel truly sexy and desirable.
Like other forms of glamour photography, boudoir photography generally relies on the power of suggestion, alluding to curves and erogenous zones to suggest nudity. An attitude of playful, flirtatious sensuality makes the shots ooze sexuality, while maintaining an aura of mystery and conforming to standards of good taste. Imagine yourself featured in the pages of Maxim, Victoria's Secret or Playboy!
A set of boudoir portraits is the perfect sensual surprise for your significant other, lover, spouse or betrothed. They are an ideal gift for just about any occassion—an anniversary, Valentine's Day, birthday—or even "just because." Couples may even choose a session together for a memorable and artistic experience that, thanks to the timelessness of the resulting photos, remains clean and beautiful, eternally.
Our specialty is creating an encouraging, considerate and comfortable atmosphere for first-time models. It's natural to feel a bit self-conscious or "silly" when you start posing for the first time, but it will pass before you know it. Communicate with your photographer and he will use his expertise to make sure that you end up with exactly the results you want, regardless of how vague or specific your goals are. Most of our clients describe their sessions as fun experiences that, especially with their new portfolio of beautiful images, they will never forget.
FEEDBACK FROM OUR BOUDOIR PHOTOGRAPHY CLIENTS
---
I'm no supermodel. My body is far from perfect. I realize this. But your photographer really made me feel sexy and attractive. And the pictures turned out so great that it's hard to believe they're really me!
BETH IN TEMPERANCE
I had no idea what a difference some new pics on my dating sites profiles would make. I've gotten so many responses, I actually feel like I have choices. Who says it's no fun being 40 and divorced?
KIM IN SYLVANIA
We've never been the most traditional people in the world, so why should we settle for a boring portait? Thanks for giving us a unique option that really suits us.
DEB & JOHN IN TOLEDO
I never would have imagined that being semi-nude in front of a virtual stranger could actually be comfortable, but before long I was so into the shoot that the time just flew by. Thank you for helping me to feel so at home in my own skin!
SUSAN IN OTTAWA HILLS
My husband was so tickled with the photo set, he was like a teenager again. I can't thank you guys enough for making me look so sexy... and for giving me my husband back.
JULIE IN TOLEDO
FREQUENTLY ASKED BOUDOIR PHOTOGRAPHY QUESTIONS
---
WHO WILL BE THERE?
All Mobile Boudoir shoots are done by a single, lone professional photographer, for your comfort. There will be no assistants or others present during your session. If you arrange for a hairstylist and/or make-up artist, they can be present or stand by in another area or room during the session, as you wish.
MAY I HAVE A CHAPERONE PRESENT?
If you wish to have a friend or family member present at your shoot, you certainly may, as long as they are 18+ and will not make you nervous or uncomfortable.
MAY I HAVE A GLASS OF WINE DURING MY SHOOT?
As long as you are of legal drinking age (21 in Ohio and Michigan), we certainly don't mind you having a drink or two to help you relax. If you enjoy any less-than-legal recreational drugs, we would prefer that you did not indulge in the immediate presence of our photographer.
DO YOU HAVE A FEMALE PHOTOGRAPHER?
Mobile Boudoir was founded by photographer Brady Kesling, who does all of our photo shoots at this time. We understand that the thought of an unfamiliar male photographer can be a bit intimidating, but he is 100% professional and extremely talented. Most of our customers report being surprised at how quickly he put them at ease and helped them to overcome their initial nervousness.
WHO WILL SEE MY PHOTOS?
No one outside of our staff will ever see your photos, unless you show them yourself. The only exception is if you elect to pay a discounted rate, in exchange for allowing us to use select shots to promote Mobile Boudoir, in which case you will sign a model release at the time of your session.
HOW MUCH TIME SHOULD I SCHEDULE?
The most comfortable timeframe for most first-time customers is a two-hour session. If you plan to shoot in multiple locations, you may want to allow for more time. All session times are listed in shooting time, starting when initial set-up is complete and ending before final tear-down. Moving lights and other equipment from one room to another room during a shoot is considered shooting time.
WHERE SHOULD I PLAN TO SHOOT?
Generally speaking, a clean uncluttered environment makes for the best photos. Many of our customers prefer to shoot in the comfort of their bedrooms, but we've also made beautiful images in hotel suites, bed and breakfasts, residential living rooms, bathtubs, showers, hot tubs, pools, patios and even pool tables. So feel free to be creative and even to plan on shooting in multiple rooms.
WHAT IS A BUDGET SESSION?
All of our Glamour Sessions incorporate portable studio lighting and professional touch-ups, neither of which are included in a Budget Session. Rest assured that, whichever package you choose, we will make every effort to assure that you look beautiful in your photos. But if you really want to make sure you look your best, we strongly recommend one of our Glamour Sessions.
ARE THERE LIMITS ON WHAT I CAN DO ON CAMERA?
Our staff is extremely openminded and does not wish to limit your creativity or self-expression in any way. All participants must be 18 years of age or older and we cannot document or participate in any illegal activity. Otherwise, pretty much anything goes. You will never be censored or judged by our staff.
SAMPLES OF OUR BOUDOIR PHOTOGRAPHY
---
They say a picture is worth a thousand words. These tens of thousands of words should speak volumes about what we do...
TOLEDO-AREA BOUDOIR PHOTOGRAPHY PRICES
---
We offer photo sessions for every budget. No limits on outfit or location changes. And a disc of all of your photos is always included.